Today Deputy Prime Minister of the Republic of Tatarstan, Chairman of the National Council of the World Congress of the Tatars Vasil Shaykhraziev met with the Governor of Zabaykalsky Krai Alexander Osipov.
The Governor said that he was impressed by the meeting with the activists of the Tatar public organizations of the Far Eastern Federal District, which took place yesterday. "Tatarstan has made a great contribution to the restoration of the mosque, madrasah, the house of Rakhmatulla Nigmatullin. We are very grateful for this," he said.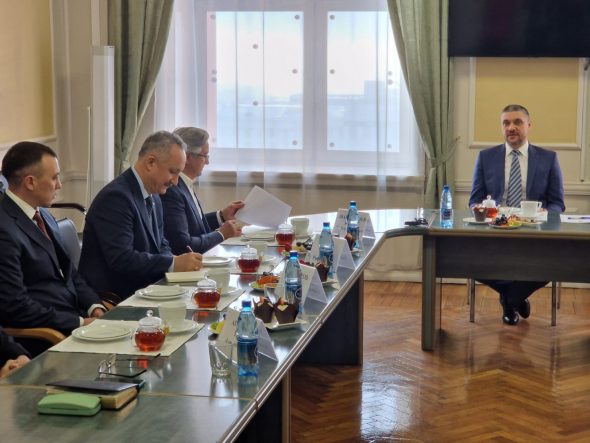 Vasil Shaуkhraziev thanked the Governor for the warm welcome and informed about the upcoming plans, including the national holiday Sabantuy.
"Speaking about yesterday's meeting, holding such events in the federal districts has already become our tradition. However, participation in the meeting of the governor was the first time. Since the beginning of the 90s, Tatarstan has been working to identify, unite, support Tatars living all over the world. Thank you for support in holding events in Chita", Mr. Shaуkhraziev said.
"As for the Sabantuy holiday, an organizing committee will be created. We will try to allocate an office for the Tatar community," the Governor replied.